Life's Road
June 12, 2011
Crunch, crunch, crunch
is the sound of the twigs and branches beneath my feet.
I pass endless amounts of trees as I walk this open road.
The journey is calm and smooth until I suddenly hit my head on something hard.
As I lay there on the ground not knowing what just happened.
I look up to see a sign that read DEAD END in bold black lettering.
I manage to get back up on my feet and brush off the dirt and grime.
I turn back towards the way I came, annoyed that I came so far just so I could fall.
But as I walk I see a trail that I hadn't noticed before.
I follow the trail slightly nervous of what was to come
And was pleasantly surprised when it led me to a new road.
This road was clean and neat, a very pretty road indeed.
I gladly stepped upon it and continued on my journey .
Suddenly the road got very steep and I struggled trying not to slip down its slope.
Then the road started to twist and turned starting to get me lost and confused.
It would get skinny, then wide, then bumpy with many holes.
Then all of the sudden out of know where, the road will be very smooth and will look beautiful, clean, and groomed again.
This may not be a perfect road but it's the one that I must take.
It's the only path that will take me to where I want to go.
I may hit another sudden DEAD END and will have to turn around.
Maybe I'll hit a rough patch or two and I will struggle and fight hard to get through.
But these are the things that come with this road
This road that takes me to where I want to go.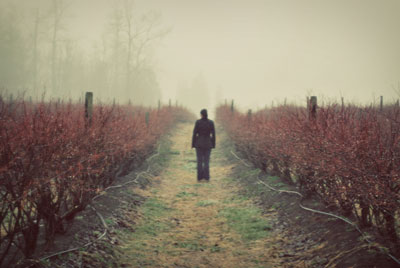 © Molly H., Lynden, WA