62 days and shrinking
June 9, 2011
now the school year is
over
summer's just began
and the clock has
already begun
it's ticking
our junior year is dawning
and I already can't
wait
to see those crystal eyes.
I've got this stupid
summer school
and I can't see you
because you're just
too far
not even physically
we're seperated by
this stupid
social standing
GARBAGE!
Let's just live!
Let's just be
happy.
we dont even
have to be
together
As long as
I see you
smiling.
That's the
first time I've
said that about
you.
That I could care less if we
get
together.
If you're happy
with me. That's
awesome.
If you're happy
without me, that's cool too.
And who said,
that I'd be happy
with you.
Either way,
just-
be happy.
Stop caring so much.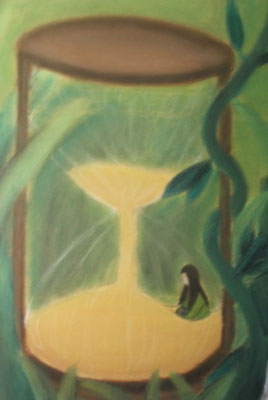 © Carollynn G., Hawthorne, NY