Vale.
June 5, 2011
And with this, I release you,
You ignorant devil,
You useless shadow that won't leave my peaceful existence alone,
You miserable being,
You deceptive worm,
You poor misguided soul,
You damn fool.
My last chance at freedom,
And you weren't even aware of it,
But you tore up my soul the instant you stepped back, out, away.
If I knew who you were, I still wouldn't have the patience to love you.
Your nature is too flawed,
And I know it's not right, or charitable, or proper,
And I know karma will rear its ugly head one day and punish me for my unkindness,
But you deserve every word of hatred and venom that I spew at you,
For myself, and for those who lack the voice, or the scars, or the courage, to spew it at you.
Your voice makes me harness all the strength in me to hold back the vomit,
Your eyes make me pray for the strength to overcome my nightmares,
And I wake up so many days hoping that Fate has taken you,
And that I will be able to stand before the casket and whisper,
"You never loved me."
And as I walk away, I want that casket to open,
And I want you to slowly awaken from your eternal sleep,
And as you sit up and beg me to forgive you so that you can rest in peace,
I will turn to you,
Without fear,
Without hesitation,
And I will look into your undead eyes that never lived even when you had breath in your lungs,
And I will, completely composed and certain,
Utter the word,
"Vale."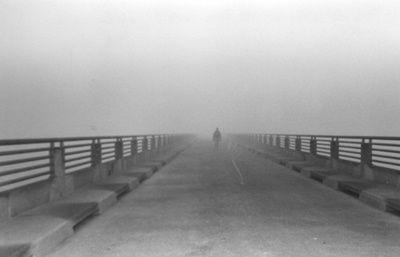 © Becky G., Westville, OH