Who I Feel I Am
June 6, 2011
I'm stuck,
feel as if the walls are closing in,
I need a stroke of luck,
to keep me from commiting a sin.

I'm ashamed of myself,
stuck inside a dark room,
I hate myself,
and there's nothing around me but doom.

I've tried to be happy,
I've tried to be conifdent,
and all I end up feeling is crappy,
and nothing even close to what I meant.

I'm ugly, and gross,
sick, fat, fully of emptiness,
it'd be a simple overdose,
to make the pain go away.

I cry myself to sleep,
the pain too much to bare,
All I can do is think down deep,
and I feel as if no one could care.

I hate being me,
I hate to look at myself in the mirror,
I am ashamed to be,
everything that I fear.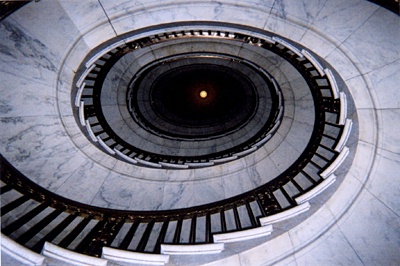 © Kyle T., St. Joseph, MO