The Photo Shoot
May 24, 2011
This picture tells a lie:
the lie of a happy family
wrapped in one embrace
entangled in love and affection.

The model family featured
strikes an eternal pose,
faking love, acceptance,
connection and happiness.

For, the outsiders cannot feel
their arms' stiffness,
nor understand why
they avert their eyes.

A candid moment captured,
they suppose.
They are completely,
utterly wrong.



This moment, sculpted
from imagination and
flawed by reality
will not escape scrutiny.

Shadows creep behind:
dark memories of
darker days, passed
yet unforgotten

Mother: so blinded
by the illusion of peace
that she must squint
when she smiles.

Junior: the wooden fence
foreshadows more walls
to cage him, in the place
where he can't destroy.

Son: eyes in the haze
that consumes his life
rendered numb by
leaves, pills, poisions.



Daughter: a splash of color
in this dismal scene
can't bring herself to lie to,
smile at, the camera.

Father: not pictured.
Couldn't make its
To the photo shoot
Busy with… a different shot.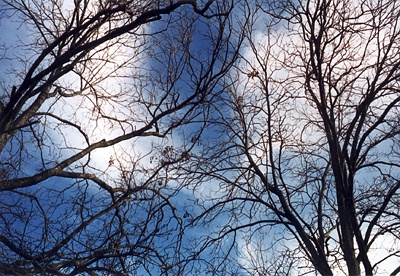 © Sarah L., Glendale, AZ