Love, Death and Crisp Bacon
May 24, 2011
I awake from my sleep, thinking of love, death and crisp bacon.
I think of love because I love my sister.
I love her style, the hopelessly mismatched outfits she insisted on wearing.
I love her unique brilliance, her getting low grades because the teachers just don't understand her.
I love her stubbornnssss, her refusing to do anything she doesn't believe in.
I love her voice, high-pitch and youthful yet so clear.
I love her hair, orange-blonde and greasy, always tangled.
I love her eyes, little black, white and brown ovals of wisdom and love.
I think of death because she is dead, gone. The life was pulled away from her small body and now I am deprived of the little ball of energy that brightened my days.
I can love her, but she can no longer love me back. She can no longer come home from school and give me, her big brother, a hug.
I think of crisp bacon because it was her favorite food, and it is what I crave right now.
Maybe she will come come back if I eat the crisp bacon, and, laughing, we can eat together and everything will be normal.
I eat the crisp bacon, but she is still dead.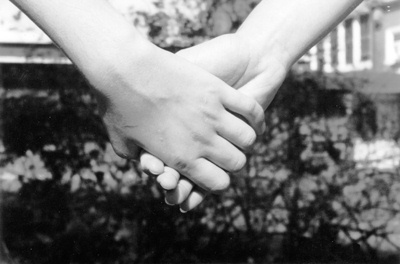 © Lauren G., Pompton Plains, NJ