Reply to Robert Frost:
May 20, 2011
Though I took the other path,
the one with glimmering leaves,
and tracks singed into the ground.
It looked beautiful, and inviting.

The creatures walking through,
such wild and unique things.
All so beautiful, all so inviting.

The majority of my walk was enchanting,
meeting new people, doing new things.
I was on the top of the world,
not a worry on my mind.
That thought seems so beautiful, so inviting.

Then the leaves, they turned to flames,
and everyone had gone before I,
they saw what was ahead.
I was alone.
Not so beautiful anymore,
not so inviting.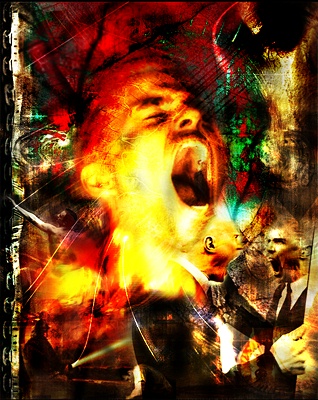 © Mark P., Woodside, NY