Poet Tree
May 13, 2011
Pre-Statement:
Poet Tree
Hurdling one tree to the other in this dreaded wilderness,
as I land on poet tree.
Making a native escape from my wounded wings and my rabid heart.
Emotion, where I cannot show;
Poet tree-- is where I can.
Sheltering me from the predators that hunger guides,
The sadistic glare that sin has beleaguers me with,
Poet tree is my imagination that reassures me.
When times were young, when I needed to learn to fly,
Poet tree took my risk, and with its' words, it pushed me to fall,
I remembered the rhythm of its words, the echo of excitement,
The beat aroused my mind into awe, seeing myself soar though the crisp sky.
Poet tree helped me though life or death situations.
Yet, poet tree is still growing. And so will I.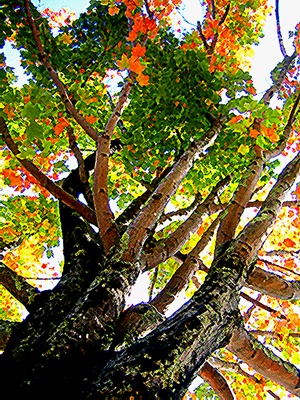 © Kathryn R., Shelby, NC