My Best Friend.?
April 26, 2011
I used to see trust in your eyes
You were the one I had
To call when I cried
I don't know what happened
Why everything changed
Why suddenly to you,
I'm only a name
I can try and talk to you
But you walk away
I'll text you
But it's just not the same
We'd stay up all night
Talk about jokes
I'd tell you my secrets
You'd tell me your own
I thought our friendship
Was one of those, forever things?
I remember I used to say
As long as I have you, I'll be okay
But I haven't seen you for a week
You didn't answer my calls
I'd tell you I was crying
And you said you couldn't talk
Today when you passed by me
You weren't upset when you didn't get a hug
You never said you loved me
Or even asked what was up
You didn't call me
Or text me after math
You didn't ask for food
Or wait for me after class
We weren't in a relationship
So they weren't things you had to do
But I thought that was our relationship
You had me, and I had you.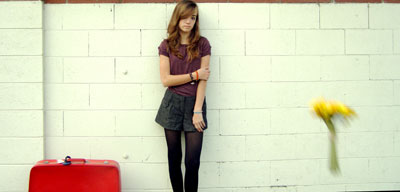 © Austin K., Studio City, CA