Just Another Love Poem
April 26, 2011
The blue sea was cool to the touch,
They stuck their sandy feet in.
Laughing and running from the hungry waves.
He touched her hand, she let him fold his around it.
His eyes were grey.

They sat alone in a cafe,
Eyes on only eachother.
Quietly speaking and listening close.
He heard all of her problems, and like-wise did she.
His eyes were blue.

She saw him pull up in his car,
Music blaring and hood down.
Smiling, she opened the door and jumped in.
They stared at the beauty of the glowing city.
His eyes were brown.

Cuddled up close, watching TV,
A blanket and hot cocoa.
Silently enjoying time together.
He looked at her and kissed her, her heart pounded hard.
His eyes were hazel.

Music softly began to play,
Linking elbows with her dad.
Looking at him, joyful, by the altar.
She tried not to trip in her high-heels and long dress.
His eyes were green.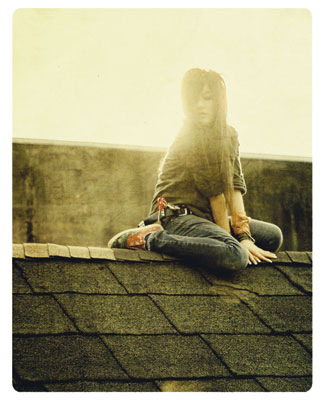 © Hailey J., Lake Oswego, OR