The Same I've Always Been
May 17, 2011
I'm getting tired of seeing the same face in the mirror.
It's not pretty.
It's not different.
It's irrelevant.
It's spent.
It looks like all the other faces in the world,
Beaten down by hate
And worn down by a tragic turn in fate.
I'm tired of being me,
The girl who's hair is brown,
And seeing that same eye,
Muddy and round.
I wish I could say I've grown,
or that I'm adored;
But It'd be a lie.
I'm just like all the others out there.
I've got nothing new to bare.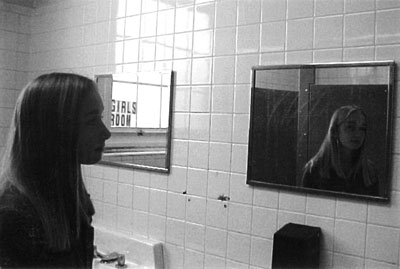 © Jill H., Pompton Plains, NJ