Angel of Bad Advice
April 25, 2011
I want to,
Need to,
Must absolutely tell you,
About my angel of bad advice,
Whose advice was always true.

She's there when I need her most and least,
To poke fun at my crazy ideas and schemes,
And always to provide the best-worst advice,
When I come to her in a grief-stricken state.

"Follow your friends, not your heart" she might say,
But only because she doesn't want to see,
Mine broken on the floor,
In the same way again,
Shattered and torn.

Later on I'll ask her why she didn't warn me,
When my mind chose to ignore me.
And she'll just laugh because that's what I love best,
Her laugh and her too-sour but laced with angelic-intentions strung advice,
That always sounds so wrong but rings so true and, truly is best.

"Just break it off here, don't go through with it!" she would say before,
But I'm too proud to listen,
And the truth is, I like teasing her about it the next morning.
Even though my heart lies shattered in the corner,
Among ripped up notes that once preached her words.

She would come to be known as "the angel of bad advice",
"Who always gave the best advice,"
Though I'd never tell her to her face,
Because we have an understanding without words,
An understanding that runs deeper than words ever could.

Because sometimes there is no word to describe this feeling at all,
The one that makes you feel with your mind, and think with your soul.

"It's a blessing in disguise, Eliza," she says to me,
And I thank her for always being,
My angel of bad advice,
In my greatest time of need.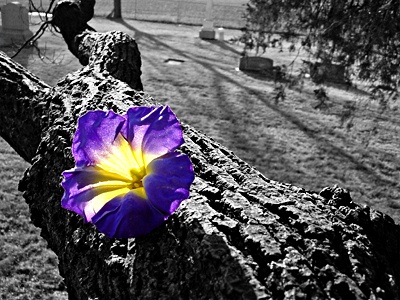 © Greg K., New Lenox, IL