Can, Will, and Would?
April 30, 2011
Can he spell you name backwards?
Can he take away your pain?
Will he let you win a game of cards?
And then start the game again?

Can he make you laugh?
When all you wanna do is cry?
Will he buy your favorite candy and give you the bigger half?
He would never hurt you, never even try.

Can he kiss you and make you blush?
Would he dance with you in the rain?
Would he hold you tight and squeeze enough?
Does he drive you mentally insane?

Can you talk to him about anything?
Does he laugh at all your jokes?
Is he the one at night who lays and sings?
Are you the one he playfully pokes?

Is he the perfect guy?
Is he the one for me?
Am I just an untrained eye,
and he's here I just cannot see?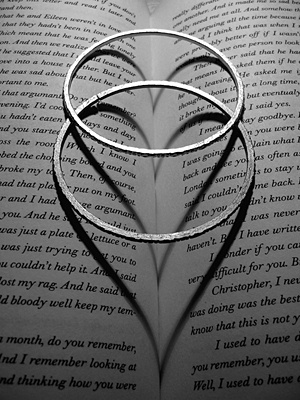 © Julia K., Old Tappan, NJ