Wordless Without You
April 29, 2011
You always had such a wonderful way with words.
They would flow off your tongue so delicate and perfect
You'd smile and wink as you unleashed a symphony of intoxicating rhyme and prose
My ears would tingle as you sang a sweet melody of loss and forgiveness
And my heart would beat faster as you changed to a tune of love and laughter
It was the way I loved you
I didn't like you for looks or for smarts,
But for words
There was a never ending stream of logic,
Which passed through your lips each morning and night
You'd argue and say the most complex f things with great delicacy and simplicity
Perfection was your best friend
You could edit, revise, and touch up sentences with a wave of pen and ink
And when we held hands I could just hear the soft whispering of poetry issuing from your brain
If you were strumming a guitar fiction would waft around you
And memoirs would dance among the shooting stars in the sky.


Ours was a quiet love
But it was filled with words
Loud and soft
Beautiful and Mundane
Ornate and Simple
Cherished and Tarnished

But when we parted
The endless words and melodies slipped away
Until I was left with nothing but an empty sheet of white paper
No inspiration
Without you there are no words left to tattoo the page with
There are no ideas left to fill the empty heads of the masses
There is just the barely audible tune in the back of my head-
The one you'd often whisper over ice cream on starry Friday nights
The one that I'd never hear again unless I walked down to the church
And read the words in the fresh cut stone
If I dusted off my feet and laid a rose over you
The last words that you'd ever say
Would flow back to me as I'd gaze at the pale grey stone and read yet more syllables and characters-
The only ones that people generations from now would know you by.
Death was a word we never spoke of
Life was the only one we'd discuss
"I am a person who has lived. I've loved, I've dreamed and I've even lied. Even when I'm gone, I'll write. For words are forever mine."
I miss you.
I'll miss you every day when I hear that melody, soft and sweet, in the back of my mind.
It's as if all the good similes in the world have now become clichés,
It's like all the good rhymes have been skewed.
I just want to write poetry-
But I want to write it with only you.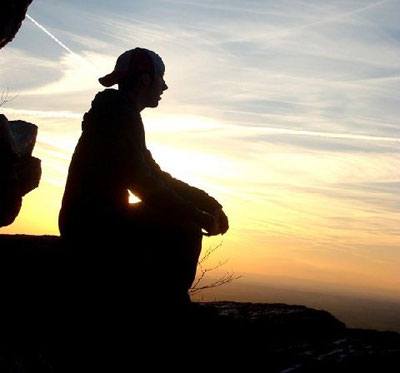 © Amanda M., Smithsburg, MD