Temporary Appeasement
April 23, 2011
Transparent and rectangular, you comfort the boy,
Your cotton spot absorbs the pain.
Though motionless-you protect and shield,
Braving through the ache and throb.

The little boy weeps, but you hold firm,
Doing your best, your little cotton spot absorbs the pain.
Now tainted with crimson, your usefulness fades.
A job well done, but it's time for the next.

You're replaced just as easy as you're found,
In a box filled with others,
Unable to distinguish yourself,
Identity lacking, but it doesn't matter,
Your little cotton spot already absorbed the pain.

Ten minutes later, the little boy screams,
He needs another, your friend now protects and shields.
You all do the same thing, yet you all do it well,
Hiding the truth and fear beneath you.
Packaged in a box, you're merely a transparent rectangle,
Lost in the crowd, among your peers,
You serve as security for that little boy,
Soaking in the agony, you hold strong through it all.

Now crimson, besmirched and ruined,
The little boy tears the next off,
Fighting through the tears, he winces as you separate from him.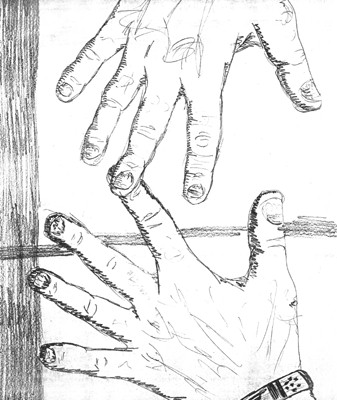 © Katie T., Hull, MA