Enough with the Words
April 7, 2011
Words fly across the air.
They all have a connection.
Verbal pain thats hard to compare.
All spoken in every direction.


Emotions bottled up inside.
Don't know what to say.
Pain that strikes my pride.
Please make it go away.


Scars from years ago.
Emotionally too.
The beginning I do not know.
Why is this I go through?


The end of this is soon near.
I shall finally be free.
The next few years I'll not fear.
All of them shall soon see.


Soon the years will be done.
I'll be free like the birds.
But the words right now hurt a ton.
So please, enough with the words.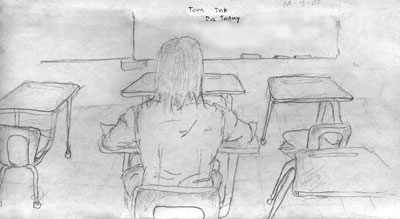 © Christopher M., Dededo, GU