Chronology Caretaker
April 16, 2011
I hear you there, tapping still!
Silence.
The clock ticking,
like a metronome.
Back-and-Forth
Back-and-Forth
Have you ever listened to,
Alone
The clock ticking?
It beats like a drum
Bah-dah-Bum!
Bah-dah-Bum!
Your heart throbs firm, I'm intrigued
Music
You never hear,
Caught in commotion
Tick-clock-Tick
Tick-clock-Tick
Here I am, wasting my time.
Likewise
That watch still turns
Ruined time goes by
Time-keep-er
Time-keep-er
I know you work inside there!


Age me still casually,
Do not cage me frantically.
Like the Time-Keeper would be!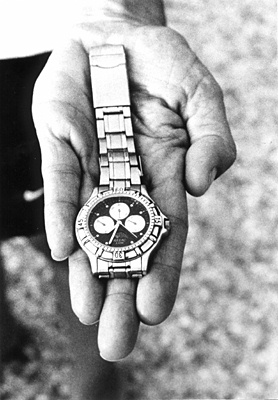 © Nicholas B., Highland Village, TX