Anti-Romance
April 12, 2011
It's not that I enjoy your company
'Cause I really freaking don't
It's just that I cannot leave you
When YOU won't leave ME alone.

I'm sorry the sarcasm goes over your head
And you can't decipher warm from cold
But it's not my fault you're so stupid
And won't understand without being told.

I've tried the kind but firm approach
But you simply smiled and said,
"Oh, you're way too funny for me!"
IT'S NOT THAT HARD TO COMPREHEND!!!

You probably should take it personal
I intended it to be like that
So get away from me
And don't ever come panting back.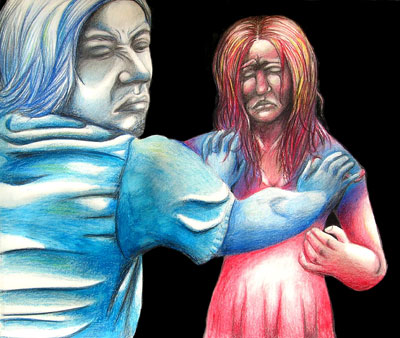 © Jessica P., Bethel Park, PA