The Umbrella
April 6, 2011
He pushes,
She shoves back Harder.
He pulls,
She tugs,
Hands clamoring over
The Umbrella.
He yanks,
She falls
as fingers slip off
the smooth metal rod.
She splashes in a Puddle,
a pout covering her face.
He holds his hand out
Sheepishly.
She hesitates, giving him
That Look he knew so well
Before reaching Up to
Intertwine her fingers
in his welcoming ones.
She rises out of the Mud,
a mischievous grin
Shining through the Hurt.
She grabs The Umbrella
Out of his hand, causing
Him to stumble into the
same dreaded Puddle.
Bubbles of Laughter
Ring through the air
as they skip Home
Drenched in Rain
But they Forgot
The Umbrella
behind.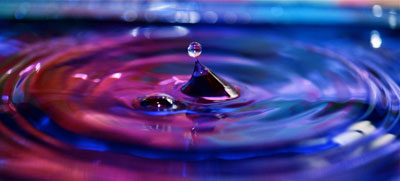 © Haley L., Anchorage, AK