True Love
March 16, 2011
This is love:
Pure,
Simple,
Sweet,
Romantic,
Spontaneous,
Nervous, yet
Carefree.
It's smiling at the computer screen
Because your words make my heart melt.
It's staying up later then I should
Just to talk to you.
It's energy drinks the next day
So I can keep talking to you.
It's wanting to be there if you cry,
And longing to hold your hand.
It's the electric feeling I get
When you smile at me,
And wanting your lips
Pressed against mine.
It's hoping that the way I feel now
Will never go away
But will only continue
To deepen
Everyday.
It's something that I don't just
Say;
I mean it
With my whole heart.
It's new to me,
It's new to you,
And it's the best learning experience
That I have ever had.
Trust me when I say
That I wouldn't want to love
Anyone,
But you.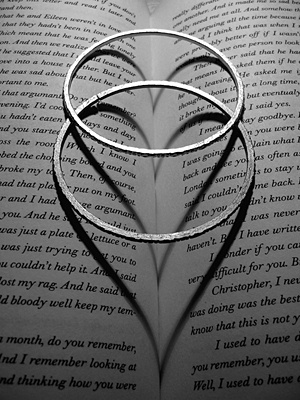 © Julia K., Old Tappan, NJ