Meteor Shower
February 28, 2011
Fire rains from the sky,
Turning all in sight into
Flowing, curdling orange,
Enraged and so strikingly alive.

So beautiful and so brilliant,
Small specks in the distance,
Dots of red pouring
Onto our dead earth,
Creating an image of vivacity.
The water that we long for.

Look out the window
In a trance, not able
To turn away, the fireworks
Still cackling and bursting.
Destruction.

All things in existence turn to ash,
All organization turned black,
Screams, people running
In dark agony. Trying to escape
This torrent that no military
Could ever quench. Nothing
The human race could ever dream
Of stopping.

From the pitch black abyss,
This one of a kind rain pours,
Newscasters announcing.
What good will that do.

I feel warmth, it glows on
My pale white cheeks, as I stand
In my pajamas, face pressed against
The window.
Still breathing. Still living.
Fog forming a ring on the
Cracking glass.


If there is a hell, this is it.
What our beautiful planet
Has become. With death.
And we get to watch it unfold.

And yet, as my eyes are
drawn towards the window and
I watch these furling meteors,
Destroying everything in their paths,
I can't help but want to treasure the moment
And just watch the shower
as I take my final
Few breaths. As the earth takes
Its final few hours.
And I feel relief.
For the world and what it has become
And for the warmth and how it
Touches me so.
Good-bye all.
I am finally ready to go.
Closing my eye-lids,
I bask in this strange space.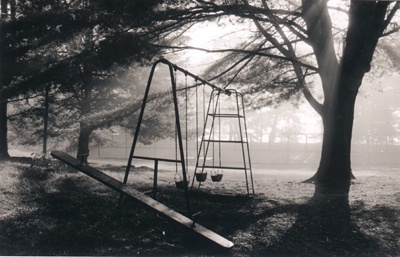 © Steve S., Marblehead, MA