7 Things
March 1, 2011
7 different types of pastries lay upon her desk, carefully picked. She looked at them curiously, wondering who could have known her favorite pastries. She chuckled at the thought of it being from him before picking one up to eat.

6 pieces of strawberry flavored candy was dropped onto her desk. She quickly looked up to see him standing there, his hand stretched out. She flashed a warm smile at him before returning her gaze towards the candy. He nonchalantly sat behind her, a small smile appearing on his lips.

5 fingers entangled themselves with her fingers. She looked down at their fingers for a brief second before she started walking again. He smiled softly at this before his face returned to its usual lackadaisical state.

4 gentle pats was enough to comfort her, enough to break the wall guarding her heart. Later, She questioned why she let him and why she felt warm and fuzzy whenever he was around her. Her eyes widened with realization as she figured out exactly why.

3 words written onto a small piece of stationary was found in her shoe box. "I love you." Her heart skipped a beat. Who could it be? Carefully inspecting the handwriting, she smiled knowingly before tucking the note into her pocket.

2 hands covered his eyes, startling him. He turned around and faced her, a look of surprise etched onto his face as he saw her flustered, blushing face. Two words escaped her lips, "Me too."

1 confession was all it took for two hearts to merge as one. He kissed her softly on the forehead before embracing her tightly, joyful that his unrequited love wasn't so unrequited after all.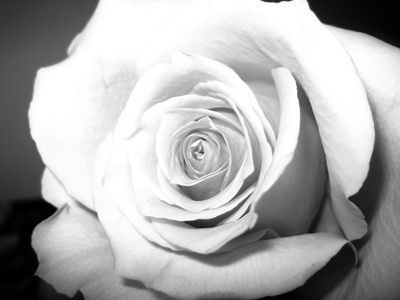 © Kimberly C., Houston, TX