Premonition
February 28, 2011
Tomorrow came to me in a dream
Masked with terrible blinding beauty
My shut eyes trembled in the face of the storm
As it told me to always be forewarned.
The fortune lies in the back of my head,
Like songs and dances of the undead.
A subconscious peril now keeps me awake
Gripping reality,
Lost in known fate.
Hell came to me in a dream
Terrified by purest treachery
My soul fought with fire
And unknowing desire
To be the last angel
And save the last dance
For the burning room,
That came to me in a dream
So obscene were the traces of ash on the floor
Smoke filling my soul as I raged for the door
Collapsing in anguish
Fulfilled by the pain
Now only my premonition,
Lays among the remains.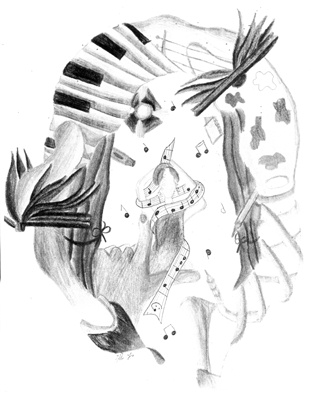 © Kelly L., Brooklyn, NY