Bleeding Ignorance
February 19, 2011
Somewhere, once, I heard that humans
never stop
bleeding
And since then I've wondered, are we
really humans? Or
monsters?
Is this mysterious
blood
drip

drip


dripping
from our flesh as speak? Are we so
oblivious? Can we
save each other? Or
not?
Or, maybe, is this mysterious
blood
drip

drop


dribbling
from our hearts? Is it all just another
metaphor? Am I being
lied to? Again?
Or was it true
somewhere, once, that humans
never stopped
bleeding?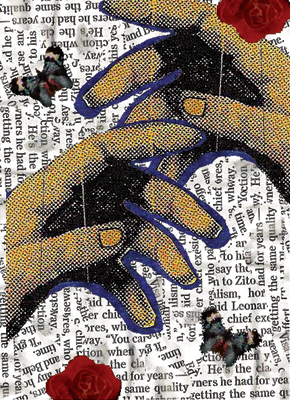 © Christine S., Arlington, VA