Mismatched
February 17, 2011
I am.
I am spilled nail-polish,
swept back in its bottle.
Bits of dust, pieces of dirt,
and all.

I am.
I am a broken glass,
glued back to whole,
a piece missing,
fine lines still visible.

I am.
I am a crack in the sidewalk,
paved over,
messily,
in the wrong shade of grey.

I am.
I am a hole in your favorite jeans,
sewn up and mended,
but look there-
you can see the stitches

I am.
I am a love poem in your notebook,
crossed out, edited, made right.
Under the new ink,
you can still read the old words.

I am.
I am a constant, nagging reminder
that things that seem the strongest
are still capable of falling apart.

I am.
I am imperfection in all its glory.
Mismatched,
glued together piece by piece.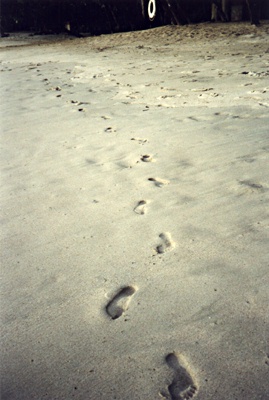 © April W., Rogersville, MO