Hazy, Innocent Summer's
February 10, 2011
I remember
Eating a kiwi.
Dark, green and moist.
Juices,
Dribbling down the ark of my chin.
And
Avoiding the eyes that weighed
My plate filled with
Brussels sprouts,
And roast beef sandwiches,
Just as juicy,
But much less appetizing
Then the smolder of green
Broken in my mouth.

I remember
Winning a goldfish at a fair.
Bright, black and orange
It's breath
Bubbling to the surface
Of the plastic bag.
Then my brother
Swatting that bag out of my hand
Thrusting the water
And the gold
On the sidewalk below.
Tears erupted from my childish eyes
Falling to the warm ground
Like the bag of water,
Breaking into a cylinder pool
On the way back to the car.

And

A pair of dark
Wide eyes
Reading a rustled piece of paper
Soiled from hands and pen marks.
Then a smile,
As encouraging words flowed through her mouth
Creating a confident love for writing.

I remember
Believing that the Easter bunny was real.
Each long week
Before the April morning,
I would search for bunnies,
White, pail, or brown.
Excited as I raced one
Around a copper colored tree
In the backyard.
Convinced it would come back
On that beautiful spring morning
And leave me baskets of
Fake plastic grass
And marsh mellowed chicks.

And

I remember my first stepfather leaving
Bags packed
Hands in pockets
Yelling and crying.
Tables overturned,
Plates smashed into small crevices
Now imprinted
On the walls.
My little brother
Asleep in the crib,
With a soft kiss
Lingering on his forehead.
The only person
My stepfather
Would ever say goodbye too.

I Remember
That I didn't understand
why
His voice sounded like
He had pudding stuffed inside.
Confused,
And irritated.
Couldn't he leave me alone?
He made no sense.
Could barley speak right.
Always smiling
With that goofy expression
Pasted on his face.
Later,
He wouldn't be weird,
He would just be my happy
Go lucky brother
Who still sounded like
His mouth was
Full of pudding.
But even though autistic,
Made more sense to me
Then even the world.

And

I remember
Each new house,
Each new set of friends.
Year by year,
Time to learn
New colors,
Faces,
Cultures.

"You can be something different!"

But I never wanted to be.
I wanted to be
The girl who lived
In the pretty blue house
With the white picket fence
And the apple tree
Whose shade provided
Sweet chills for summer
And
Whose mother provided
Sour lemonade for play.
I wanted to be
The girl who swung
In a tire swing
In the ripe, green
Backyard grass
Long, and sticky.
With the hazy air
Rushing
Through my dark hair
Held back in a pony tail.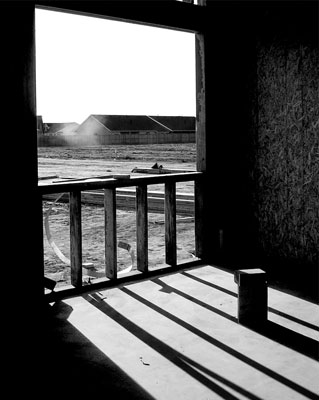 © Angeli B., Visalia, CA