Anger vs. Violence
February 14, 2011
Red Hot anger, lighting, igniting
faces everywhere
just waiting to be hurt
I can't!
Peaceful Waterfall trying, trying
Trying to calm me down.
White doves fluttering around me.

A huge triangle looming ahead
pointing upward like an ancient pyramid
everywhere peaceful things
trying to trial my terrifying tyrant
my head is a lily-pad floating in a stream
a million different things are here.

Trying not to use violence...
It's like a vampire's resisting blood.
Even on Easter
such a peaceful day.
All the many eggs are the love.
I won't use violence.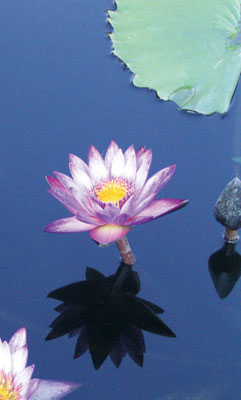 © Hilary B., Barrington, RI