Inside and Out
February 3, 2011
My eyes squeeze shut
And my mind races faster than ever.
The rain smashes on the roof;
The wind howls through the window.
I think of you and smile,
My life has never had such meaning.
Your face glows in my mind,
I've never seen anyone so beautiful.
Your words echo in my head,
No words have ever meant so much.
Every little thing you do,
Making you uniquely who you are,
Absentmindedly drives me crazy,
As I fall deeper and deeper into you.
Inside and out,
You pull me in tighter and capture my heart.
I don't know how it gets better than this;
You take my hand and drag me head first.
Fearless is instantly what I've become.
I don't know how I got here,
But I hope this feeling lasts.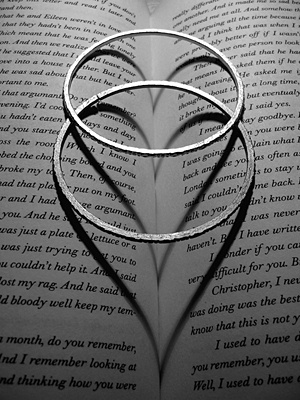 © Julia K., Old Tappan, NJ