Beauty
January 24, 2011
..Beautiful..
..Gorgeous..
..Thin..
..Model..
These are the things
I hear.
These are the words I take to heart.
I lose the weight.
I play the part.

..Gorgeous..
..Talented..
..Innocent..
..Hot..
These
are the words
people use to describe
me.

I take the words to heart.
Inside I'm falling apart.
As I hide behind
the bedroom door
I scream and cry
and think about how much
I just want to
die.

The scars on
my skin
forever marred.
Un-vanishing marks
there because
YOU
made me
PRETEND.

A gorgeous girl
they say.
But they don't know
what I go through to lose the weight.
If they knew,
would they still feel the same?

Starving
my body to meet
the world's standards.
I am not me.
I am
the world.
I cannot be me when you want me
to be you.

I want to fit in.
To be
loved.
But
you don't love me.
You love
who I pretend to be.

This girl
you see
she is not
ME.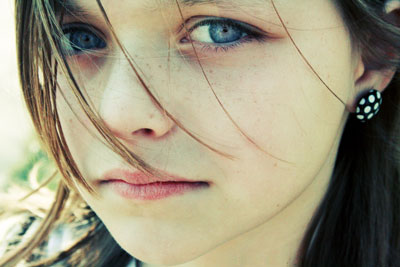 © Felicia R., Arlington Heights, IL