carve my heart out.
January 14, 2011
i think that i might carve my heart out today,
keep my feelings locked up somewhere far, far away.
i told you i loved you, and baby, its true,
but with your indecision, what more can i do?
you lift me up with your words and your kiss;
in those perfect moments, my heart is in bliss.
then what? the winds change? because too suddenly,
you're ripping me down into deep misery.
my heart's in your hands and it's being abused,
caressing it gently then beating it bruised.
and still i cry rivers when i think of you gone;
our dusk will set in before we even see dawn.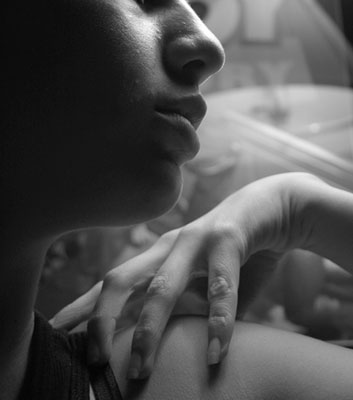 © Rebecca B., Santa Clara, CA