Appreciation For The Weak
January 11, 2011
Delusional perspectives run about
this place. Where the weak are
the targets, and the strong
are the saints.

Seen as smaller
inferiority prevails
this lonely sinker
has lost her sail.

They run this town
only with their title
it's man eat man here
scrounging for survival.

And they call her weak
A shadow tucked away behind the crowd. And if she could
she would scream out loud.

Yet no one would hear her
in this dreadfully crowded sea
The thought of a breakthrough
is just a mere dream.

So why is it
that the strong seem
to have the
weakest minds?

And the weak
have the strongest
hearts of
all time?

Assumptions they
run rampid
and appreciation
is dry.

See the smallest exterior
may blow your mind
if you take the time
to look inside.

The food chain is but
an overstatement
A way to make one
seem strong.

Although this may be wrong
the bitterness will
continue to
creep inside.

But with a strong mind
comes a strong spirit
and the power to
make it subside.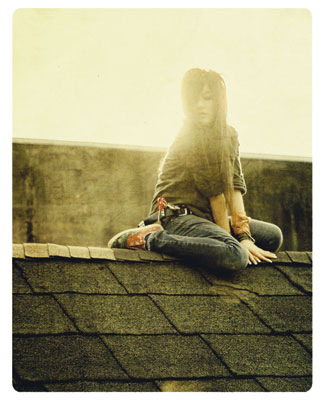 © Hailey J., Lake Oswego, OR