Brush Strokes
January 8, 2011
They hurt me so bad I was
unrecognizable.
Like a rose withering in the rain.
So I looked up to the clouds and asked for an answer.
Why?

I waited and yearned,
sobbed and shook
with misunderstanding.
All I ever wanted was to understand
and to be understood.

Then I came face to face
with a mural
the size of eternity
and at first it was hazy
like the beginning of time
when God held everything
in His soft, still voice.
I remember seeing lots of hues from the corner of my eye
blacks of shame and blues of sorrow.

What I didn't realize was how each color blended in with a brighter shade
and together
the brush strokes worked for
harmony and

wholeness.

And each day
as I learned something new
about you,
about me
about the clouds
and the fire
and the man in white
another stroke of the brush was revealed
and now
I'm standing far back enough
to where I can see
the whole
painting.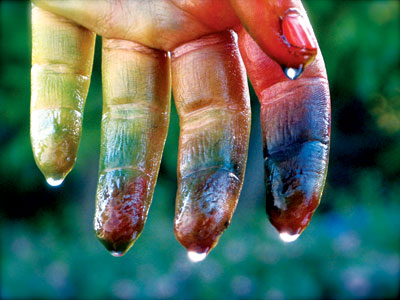 © Allison F., Menlo Park, CA