what's next?
January 5, 2011
We carry on the conversation fairly easily... (no weirdness)
Although both of us have something on our minds.
Slowly we get closer to what we want to talk about.
Stealing quick glances at eachother we continue.
One compliment leads to another.
I tell you your sweet, you tell me I'm cute when I sleep.
Then you get quiet..
Your thinking carefully about your next words.
Not wanting to say the wrong thing.
Little do you know I know what your thinking, I wouldn't tell you that but I do.
You sigh and take a deep breath...
I breathlessly wait to hear it.
You look at me with those big, beautiful brown eyes, and I melt.
You tell me you like me..
I pause, unable to speak.
You look worried, which is when I say I like you too.
I smile and then tell you smile.
This is the best feeling.
Whats next for us though?
Only time will tell...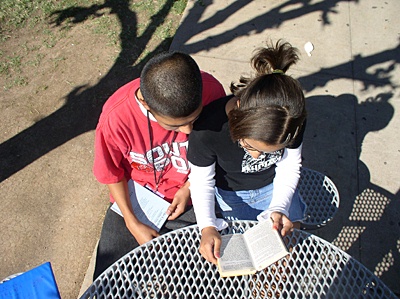 © Jennifer L., Phoenix, AZ