Soldier on the wrong side
January 7, 2011
Sleeplessness hits and I know what's ahead.
I try to relax but it isn't in my vocabulary.
There is something there keeping me from letting go.
I try again and again to surrender to the pull.
It's a battle I don't want to win.
I am the soldier stuck on the wrong side.
I try to switch sides in the hopes that this time it'll work.
But it's too late the war has already begun.
The room is dark and the house is silent.
Any sound I make echoes through the halls.
I stay exceptionally still, barely daring to breathe.
If I were caught I'd be at fault.
No one else understands this war within me.
Suddenly I feel it; the opposition has begun to pull ahead.
I surrender without a fight.
This is not a battle I wish to win.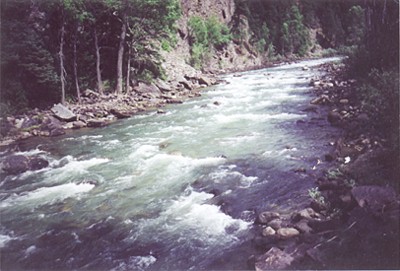 © Reisha R., Bowie, TX