Spiral Fracture
MAG
January 7, 2011
Dragging around a feckless weight
where a leg should be
is harder than anyone would think.
The pounds of plaster pulled down
as though a cable were attached to my toe and
the devil had ahold of the other end.

I could feel the break
always, the pain
a chisel chipping each instant
at bone already suffering from being split
by a moment of bizarre torque
on an icy sidewalk
where my body went one way and
my leg another.

I chill even in a warm room,
and I tremble
when I dream of
advancing too hastily
on a cold day
when the ice solidified and my crutches
were so easily yanked away
by the air.

You know, it's healed now,
but I still can't walk across ice.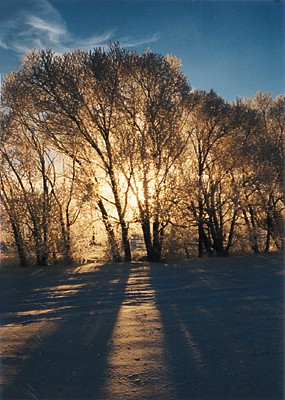 © Kyle G., Badger, MN