Long Distance Parenting
MAG
December 11, 2010
On my first day alone in this country,
it was you who cried
my tears came later, when it sank in
that my self-imposed separation
was permanent.

I missed you too much
to comment on the criticism.
Five minutes out of the airport:
hug, kiss, and "Why is your coat
dragging along the floor?"

Back then it was playful threats
of charm school, and nicknaming
me "Grace."
Then I turned 13. Things changed;
I know they do for everyone.

Shouting, on both sides, and tears.
The criticism started to gouge
holes in me, and I told you so.
You said I was hurtful. Alone
in my room, I cried.

Not out of sadness. Because
You were right, and I
had been wrong.
But, like most things,
it was too hard to admit.

I whined to my friends
and you bought a book on
How to deal with your angry
teenaged daughter.
I wondered why I bothered
missing you, because seeing you
was so hard.

But I did miss you.
Just like I had
nine years old and scared
in a big building filled
with children who disliked me.

Time changes everything
even the fractious relationship
between a mother and daughter.
I've started to lean on you again.

Sometimes you call
even though there's nothing to say.
There are fewer angry phone bills.
Fewer fights. We live a cautious dance
between too many open doors
and too few.

Six months ago,
I found something that
made me smile. That book
you bought? You never even
cracked the spine.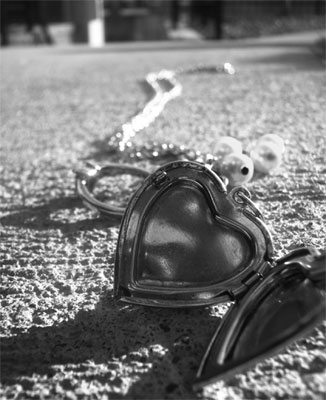 © Francesca Y., Robbinsdale, MN