Don't Forget. I Love You.
December 27, 2010
i love you.
forever and ever.
always.
please don't forget.
you are my one.
i won't forget.
everything we had.
the choices we made.
the love we shared.
baby.
i miss you.
please come back.
into my arms.
so i can kiss you.
one last time.
i don't want this.
this goodbye.
take it back.
and be mine.
i know you love me.
please give in.
you need me.
forever.
nobody and no one.
cares about you.
the way i do.
i won't forget.
never.
you say you don't.
want to hurt me.
but your goodbye.
it kills me.
love makes us.
do some crazy.
things.
i'm sorry.
and i forgive you.
i love you.
like no other.
these feelings.
that i feel for you.
i don't know why.
but.
i like the way.
the come out.
roll off my tongue.
you should agree.
say you love me.
we both know.
that you still do.
i miss you.
i know i can't.
change your mind.
stubborn.
but i'll be here.
waiting for.
my one and only.
you.
to come back.
i love you.
forever and ever.
always.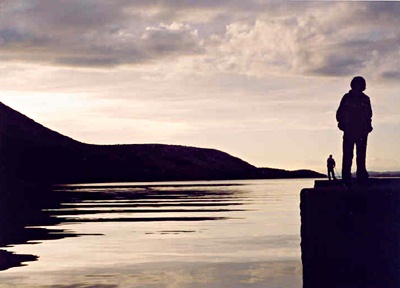 © Julia K., Nagykovacsi, Hungary