Face in the Window
December 25, 2010
In the window,
A shadowy, half-lit face stares back at me
It looks like me
And when I blink,
It blinks with me.
I ask the face it's name
-ever so quietly-
(as not to disturb the driver beside me)
It does not reply,
But it's mouth follows mine.
It portrays emotion,
But doesn't seem to feel any
"oh who are you, mysterious, shadowy figure?"
I ask the stranger
But before it can answer
I become engulfed by the familiar light
Of a home sweet home,
And just that,
No stranger is shown.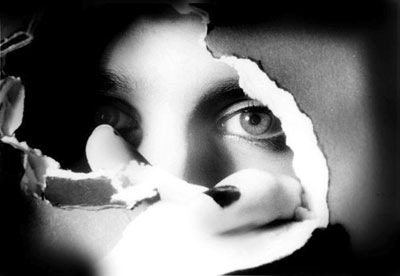 © Tabatha B., Peoria, IL