I'm Home
December 29, 2010
Gasping for air.
Blinking for the very last time.
Taking last, delicate, gulping breaths.
He drinks it in.
Trying to fight off the pain,
he's losing.
He's losing the battle.
Looking at worried faces.
Parents at his bed side.
A doctor at his foot.
Heaven's calling his name.
The angels siong his name.
They're chanting it.
He trys to drown out the sound.
Tears streaming down everyone's face.
Including his own.
Opening his eyes for the very lst time.
He waves and forces a smile across his face.
Then he closes them for good.
His pulse skips a beat.
Then two.
Then three.
Then dies down.
The pain simmers down to nothing.
And his soul drifts off to Heaven.
Thinking one very last thought, he thinks:
I'm Home.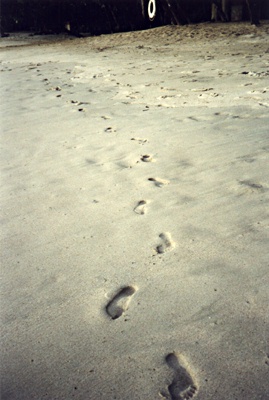 © April W., Rogersville, MO