Butterfly Friend
December 20, 2010
When she smiles her face
is like a shiny apple
hit by the sun and everyone wants
to take

a bite.

Everyone notices sleek black hair
swishing behind her.
Everyone notices her flawless olive skin,
and muscles superbly toned
from playing volleyball,
but everyone doesn't know what I know;


she's like a butterfly,
flying free
going in for the nectar.

A little sip here.
A little sip there.
She's just about
to break
hearts.
I learned that the hard way.

When she laughs with some
girls
not once looking
at me

her face turned away,
I remember the truth about
that laughter; it's about as deep
as a mud puddle
if you can tell how deep that is.

Her mom still walks up to me
and asks how I am.
While giving my nonchalant reply
thoughts about her weave
in and out of my mind.
I invited her to my birthday party once
but that was from
a different era of my life.

When her mom comes up to me
it's just plain
awkward.
All I know is that I never want
another butterfly friend.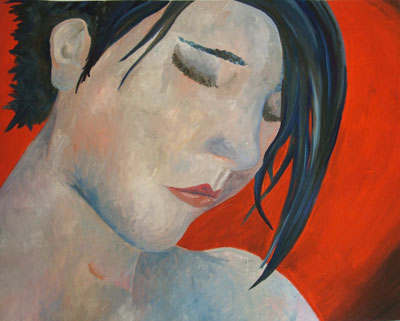 © Lindsay S., Billings, MT