Bubbles
December 16, 2010
This morning I sat there, blowing bubbles,
and I realized something strange.

Each bubble lives so short a life
yet bounces lightly to its grave.

Is that what you were like, before?
Before you journeyed on your way…

Every time I laughed and you played along,
were you thinking to yourself, "Just one more day"?

One more day to smell the flowers,
one more day to see them bloom,

one more day to count their petals
one more day 'til death resumes.

That one day has come and gone
and I still marvel at your cheer.

And those last few seconds before you closed your eyes
were the first time I had ever seen you show fear.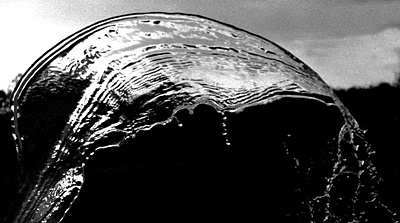 © Kellie S., New London, NH