First Snow
December 9, 2010
When flashing lights meet crystal water

a spectral dance ensues.
Rainbows falling in the dark of midnight
A secret waltz the dancers elude,
as they drift toward their graves.

A sinister white blankets the soil
and ice is growing thick.
A sour taste in the mouths of children
fleeing in their dreams.
Scared to death at the sight of monsters
invading in on dreams.

While all around the beauty reigns,

inside is an ugly place.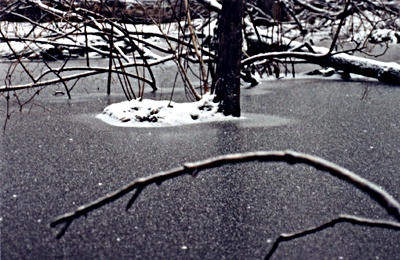 © Anton J., Philadelphia, PA