My Happiness and Freedom
December 19, 2010
In my happy place,
I'm going super fast,
Going down hills,
Gliding across ground covered in little pieces of the clouds.

In my happy place,
The wind is in my face,
And the only thing I am focusing on,
Are the trees and people in front of me.

As I go down, nothing else in the world matters.
I'm free, to think say and do what I want.

As I surf in the powder,
And slide in the trees,
Going supersonic speeds,
And fly down the paved ways to joy.
I can feel the smile on my face,
And love to see the looks on others,
As I fly past,
And they acknowledge me by my last name.

This is where I belong,
Where the people don't judge me,
Except by that I go too fast for my own good.
Where I can be myself and hide nothing else,
Where everyone shares the joy,
And the freedom,
Of soaring down the mountain with wings on my feet,
That don't put me in the air, but keep me grounded,
Onto a ground, where I find my happy place,
Up in the mountains, with the people that I love,
Skiing like there's nothing that's going to stop me.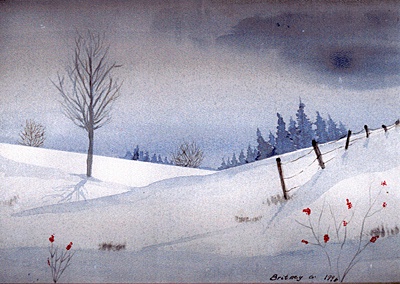 © Britney G., Green Bay, WI