It Is Always Cold Here
December 1, 2010
It is always cold here.
It is never green or full of color.
Gray is the shade that the earth speaks.
Flowers never smile, and the breeze is never warm.
It is always cold here.
My teeth constantly chatter.
I wear my coat like a protective shield of armor.
Walking with my head down, I try to avoid the piercing slap I usually receive whenever I'm here.
Wind is screeching my name like nails on a chalkboard.
The light of the sun doesn't belong.
It is always cold here.
Soft butterfly kisses are not known, tenderness doesn't exist.
The rolling hills, the bliss of summer are just a fragment of a memory.
Remembering the warm age is nearly impossible.
It is always cold here, but at least I tell the truth.
I've never been anywhere as cold as you.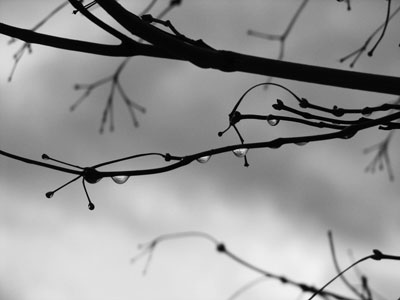 © Carly M., Hopedale, MA