The Harpsichordist
November 18, 2010
The keys had gone black
from the fingers I
had laid upon them.
As my heart had gone so black
it was hardly to be a heart.
But in my mind I lay fresh,
as I told stories from my fingers
tapping softly on the keys.
But no one pays thought,
to a little harpsichordist.
Quite no one at all.
So it is here in my corner,
that I sit in great sorrow,
Letting emotions unfurl
To the greatest immensity.
My creations are unnoticed;
still I keep tapping out my black heart.
Yet on paper the notes are never
quite right.
Not quite right to describe,
Such the colorful deep richening
that is such in my mind.
It is then when I yell,
or to weep to the heavens.
For my work is all naught,
for my work is in vain.
This is why my heart has gone black.
For even I do not love myself.
For it is with black that I write and
of black I create.
So for black had grown weary and
oddly negate.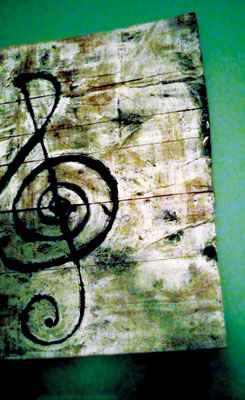 © Olivia K., Canton, OH