Breathless
November 24, 2010
I used to dream of flying away,

of breaking free

and never looking back.

Escaping from commitment,

happy to be on my own,

miss independent.



But the first moment you looked in to my eyes,

something inside of me slowly began to change.

I didn't want to feel it,

didn't want to need someone.

I hid what i felt,

denied the fact that i was slowly falling.



Falling from my perch high above the world,

looking down through the clouds.

I didn't want to belong to anyone,

fled from expectations.

But running only made me realize

how deep my feelings truly ran.



Now when i dream,

I only stand beside you.

In your arms.

Under stars,

tracing constellations

and pictures in the clouds.



I dream of never being alone,

and never letting you go.

To fly, but with you near me,

or maybe we're not flying at all,

maybe it only feels like it.

But it doesn't matter as long as you're with me.



I never imagined that things would turn out how they did,

but somewhere along the way,

i fell for you.

And now you leave me speechless,

breathless,

and I'm okay with it.



Being Miss Independent wasn't all it seemed to be.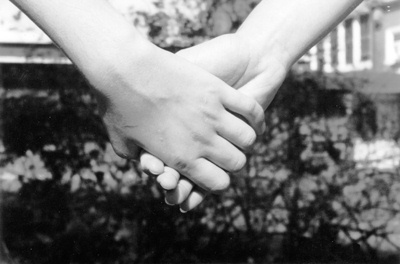 © Lauren G. Pompton Plains, NJ