The 'Perfect' One
November 21, 2010
What is perfect?
Is it that girl whose hair and makeup are always done just right?
The boy who is good at every sport he plays?
The girl with the brains, and who seems to have her life figured out?
But what about that 'perfect' girls abusive boyfriend?
That 'perfect' boys addiction to alcohol, just because his father left and he thinks it's because of him. Face it. No one's perfect, no matter what it seems like on the surface. No one knows our inner turmoils, the monsters that lurk inside our lives. That perfect girl? She loaded on makeup this morning to hide the bruises and the tearstreaks. The perfect boy? He doesn't even remember last weekend. Not a single moment of it. Perfection? No such thing. How you can get close? Believe in yourself. Count your blessings, and have a smile for everyone you see.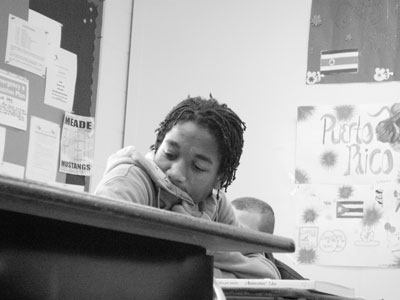 © Demetrius A., Ft. Meade, MD