Hold On Pretty Girl.
October 28, 2010
I know how you feel heartbroken girl.
Silent tears from your bleeding heart flow freely down your cheeks.
Your days are haunted by ghosts of flawless love.
Realizing this is not so, your memories are fictitious.
You recall only what your broken heart desires to remember.
You scream at the phantoms to leave, be gone.
But they still fly, screeching, pulling at your heart.
Till you're doubled over in pain, vile acid builds up in your throat.
Threatening it's way out.
Your walls are built up like a dam.
Just to keep the massive ocean of salty tears behind those dead eyes.
Your heart no longer beats, but merely goes along with time.
Alive, but not really living, dead to the world.
Hold on pretty girl, just hold on.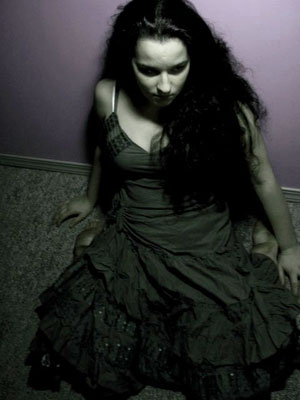 © Brianna D., Everson, WA