Nightmare Called Life
October 24, 2010
Moon shining on an opal lake,
Stars dimmed by the heavy cloak called fog
Blonde mane covering her face, where
two wet eyes stared, stared
at their reflection
Tears streaming down her face
Blood pouring from cuts, wounds
That she had thought were necessary
The willow tree brushing, tickling
the back of her neck, sending a
Shiver through her skeletal frame
Purple bags hung, like a weight
From her eyes, lips chewed down to the bone...
A silver locket torn in two, all that was left of her heart...
The life she had led, pain, betrayal, anger, coming down to this ruin...
And as she cried onto the frozen lake, she saw a corpse,
Floating, floating, there beneath the brittle surface.
She was shocked, scared, terrified
Until. She. Realized.
It. Was. Herself.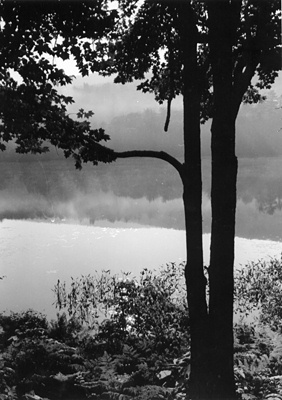 © Steve S., Marblehead, MA