Unremorseful
October 23, 2010
Twice a day they feed me gruel;
Always gentle, never cruel.
Sometimes they stop to talk,
Then shut the door and check the lock.

Quiet is my mind most days
Listening to the prisoner's bays
Who wish there was more time
To sit idle and eat their grime.

I am neither here nor there about the clock
When upon my door comes the final knock.
Why should I number my days?
At least then I will feel the sun's rays.

Inside my cell I am cold and bleak.
Of repentance and remorse I do not reek.
Nor do I scream of death and crime,
Saying all will pay who made me serve the time.

This is why guards shoot me smiles;
Comb my hair and wash the tiles.
Who is this who speaks not a word?
Who sits there almost bored?

This is I: the one true coward,
The one who hated 'til I soured,
Then was still inside my cell, and never thought
Of the suffering I have brought.

My time to kill is over now,
And still I do not allow the final bow
And repent to save my life;
Utter any words of guilt for death and strife.

The day I die I'll meet the gloom
That seals me in a frigid tomb,
Where teeth and bugs and fire wait.
I held my tongue – this is my fate.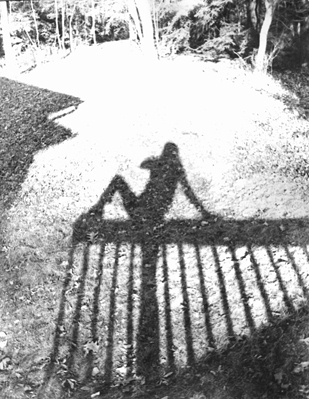 © Catlin W., Cogan Station, PA